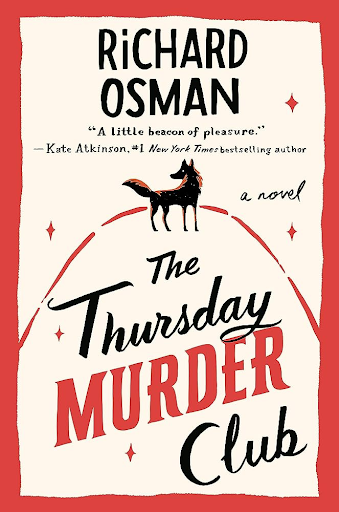 Do your retirement plans include solving multiple murders? Joyce Meadowcroft never thought hers did, but that changed when Elizabeth Best approached her about the Thursday Murder Mystery Club. Richard Osman's novel of the same name follows four members of Coopers Chase, a lavish retirement home in England, as they attempt to solve the murder of local (retired) mob boss Tony Curran.
The four geriatrics have all lived very different lives, but that will come in handy as they work to solve the mystery. Elizabeth, a sharp and well-connected ex-spy, is the primary driver of the club's antics. Ibrahim Arif is a patient and brilliant retired psychiatrist—the other half to Ron Richie, a headstrong retired union leader. Finally, Joyce is the newest recruit to the club. A retired nurse, she's clever, kind, and ready to jump into the club's adventures.
These quirky characters are easily lovable and make up for much of what the book lacks in plot. The novel switches between their points-of-view, all written in the third person. Joyce also has chapters scattered throughout the novel written in the first person as diary entries. The two police officers at their local station also get their own chapters. Although these were not a burden to read, I feel like Osman could have focused more on the four elderly folks. Elizabeth's characterization was one of the most compelling aspects of the work, yet it still lacked depth. Her shady connections were convenient for the plot and often humorous, but I was left wanting more. That wasn't the only part I thought was lacking, though. The middle of the novel drags and drifts away from the entire point of the novel: who's the killer? I felt like the ending was somewhat of an afterthought.
Despite all these critiques, I did enjoy reading it. It was short and cute, and it's a very creative concept. I could not help but smile and laugh at the characters' antics. I give it 3.5 stars as a critical review but 4 stars for pure enjoyment. I recommend this book to anyone looking for a short, fun read who enjoys mysteries and may be anxious about getting old!