AFSP Suicide Prevention Walk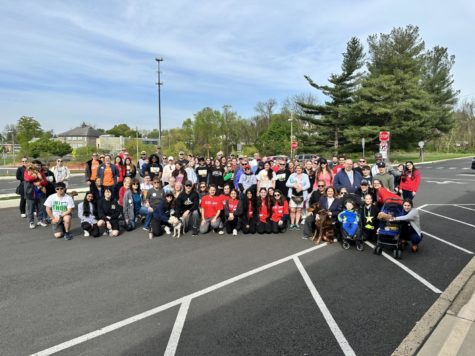 On April 22nd, Lower Moreland hosted its third annual AFSP Suicide Prevention Walk. The American Foundation for Suicide Prevention is an organization that raises awareness about the traumatizing effects of suicide and helps families dealing with its aftermath. The organization hosts walks and other events that raise money to improve intervention methods, train clinicians in suicide prevention, and advocate for policies that can save lives. 
The walk was hosted by the Interact Club, which is run by Dr. Mollett. Turnout for the walk was fantastic, with over one hundred people attending; the original fundraising goal of $5,000 was easily surpassed, as the event raised $7,000. Leading up to the walk, members of the Interact Club were hard at work advertising and fundraising for the event by hanging posters around the school, setting up fundraising teams, and selling snacks at lunches. All of these proceeds went towards the final amount raised for the walk.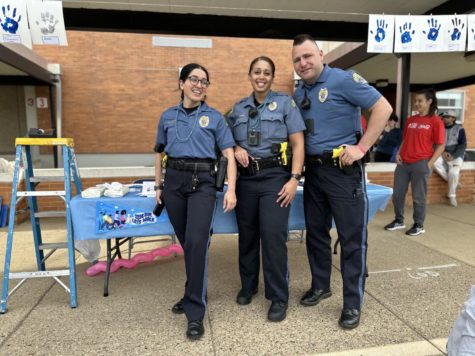 On the morning of the walk, Interact Club members and other volunteers arrived around 7 AM to get set up. In addition to the walk itself, the event included multiple activities. There was a table set up with beads where participants could grab the correct beads to represent their connection to suicide according to a nearby poster. Another table allowed participants to write who/what they were walking for, and this wall was displayed prominently during the walk. There was also a food table which offered free donuts, water bottles, fruit snacks, and granola bars for the walkers.
Before the walk began, the LMHS treble choir performed a Dear Evan Hansen medley. In addition to this, Lower Moreland was honored to host an amazing guest speaker, who shared his inspirational story on how he overcame suicide and depression. After the opening events, the walk began.
The walk was about a mile and a half long; all participants walked together in unity to show that they cared deeply about the cause at hand. Once the walk was completed, there was a short closing ceremony, and all participants were given a bag of flower petals to take home and leave where they chose to do so to represent their love for someone who they lost through suicide, or to spread hope and positivity for those who need it. Altogether, the Suicide Prevention Walk was a successful event for a meaningful cause, and the Interact Club would like to thank all who supported it.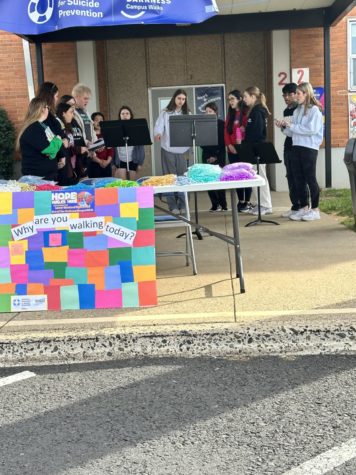 If you are ever in a position where you feel alone or need help, reach please reach out to someone you trust or call the suicide hotline at 988. This world is a better place because you are in it.