Two Incumbents and Two Newcomers Secure Victories in 2021 School Board Elections
On November 3rd, the School Board elections for Lower Moreland Township took place, with four positions available because of expiring terms. This year's elections brought victories for four individuals: Republican incumbents Michael Berardi and Stephen Geiger, and newcomers Democrat James Lee and Republican Jennifer Cannon, who have been prominent speakers at past School Board meetings. 
The process of campaigning and running for school board requires a number of steps. First, prospective candidates must access a petition package for their position on the school board. Then, school board candidates must begin petitioning, which requires them to obtain signatures from people in the same precinct and political party as themselves. During the COVID-19 pandemic, these activities have been accompanied by the prerequisite safety precautions. Second, candidates must secure campaign financing, which they must also report. Candidates are allowed to open committees to gather funds, and must report on any compensation over $250. Finally, candidates must also be knowledgeable on election topics and any qualifications and legal requirements that they must uphold. They can contact the governing authority about these issues.
To get onto the ballot, candidates first must register as a member of a party and get onto the primary election ballot, where they may then be voted on as a main candidate. Candidates can also get nomination papers filled by Independent voters. After that, a write-in campaign is conducted and the winning candidate is nominated by the party. There are two ways that this can be achieved. One way is to request that registered voters sign the nomination papers, which candidates must file along with a statement of financial interests. If 2% of the largest vote that gets cast signs a nomination petition, it is approved. Another way onto the ballot is a write-in campaign: people can write in the candidate's name, and the candidate will be acknowledged so long as they fill out and return acceptance forms after winning a primary election. There are challenges to nomination petitions and papers, and numerous forms regarding campaign finance must also be signed. Nonetheless, these four candidates not only managed to go through the rigorous election process, but also emerge as the winners of their elections. 
James Lee, who just won election against an incumbent, described how he gathered public support for his campaign, stating that he "personally sought out friends and community members to obtain nomination petition signatures from both political parties and submitted these and other forms to the Montgomery County Board of Elections. [He] then assembled a campaign team and began crafting [his] campaign platform, website, and social media presence to begin getting [his] message out to our community. [He] elected to fundraise as well to allow [him] to develop campaign literature and materials, and to host events throughout the season."
Each of the newly elected board members has a plan for Lower Moreland, with a few of them prioritizing the LMTSD School Board's main goals. Julien Drennan, the Director of Curriculum, Instruction, and Professional Development, explained that the primary goal of the curriculum is to "provide a map for teachers to follow in order to help students master the content that is included in the state standards." This includes providing Keystones and local assessments aimed at showing proficiency and mastery in a given subject. The curriculum sees wholesale changes every 6 years, and state-ordered changes are very infrequent. Currently, Lower Moreland Township School District's curriculum focuses on "differentiated instruction, the integration of technology, and diversity, equity, and inclusion." Michael Berardi intends to follow this plan.
Newcomer James Lee has his own plans for making Lower Moreland's curriculum even better. Among his goals is to make it easier for Lower Moreland students to access and take full advantage of the wide array of opportunities the school offers both in and outside of school. One of his suggestions is to have more AP classes scheduled, should kids want to take them. With regards to inclusion, James Lee is pleased at the progress being made towards making a "more culturally responsive, age-appropriate curriculum for all our students," as he described it. "To me this means striving to make sure ALL our students feel safe and included in our community's learning environment," he explained.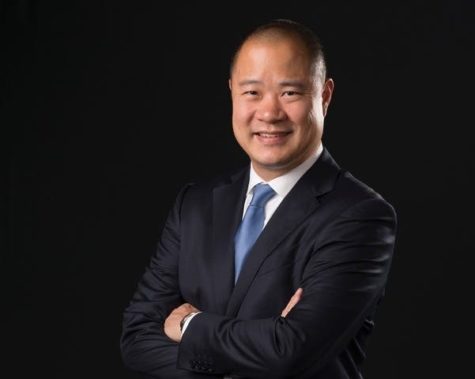 His main goal, however, is to make Lower Moreland Township School District among the top 10 public high schools in the state, and he has high hopes that with the commitment of the school board, parents, teachers, and students, Lower Moreland can achieve this rank. ". . . we have the advantage of having a small, tight-knit, motivated, and engaged community, fully invested in the future of all our students," he continued, knowing that Lower Moreland High School has exactly what it needs to be at its very best.
Jennifer Cannon, a motivated member of the community and a frequent contributor at past School Board meetings, has her own priorities, especially for the district and the school board as a whole. In previous meetings, she has commented on an increase in in-person learning days during the pandemic, and was particularly in favor of the School Board allowing "for more community participation during Board Meetings." She was concerned about the way racism in the community was addressed, and wanted clear details regarding the decisions to provide rapid Covid-19 antigen testing and vaccination opportunities for teachers.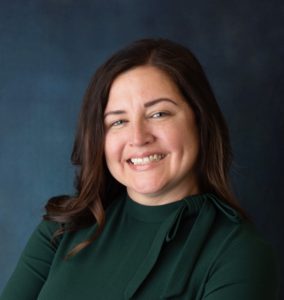 With the 2021 School Board Elections, Lower Moreland Township School District sees two devoted incumbents and two outspoken community members who have won their first elections. They intend to work for the school district in ways they think will be best.