Spotlight: Annie Nathan and The Power of Blue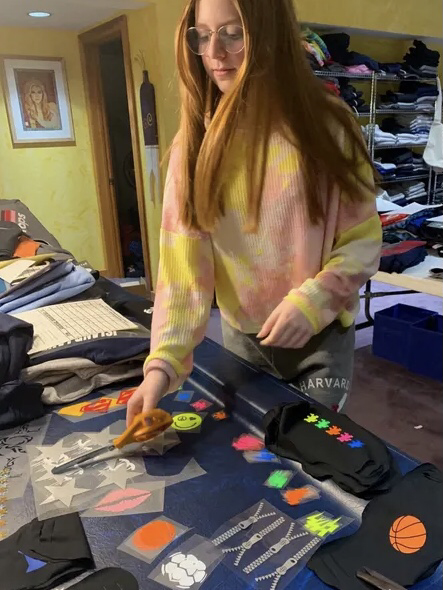 Annie Nathan was only a freshman when she started Power of Blue, a government-certified non-profit organization focused on bringing like-minded teens together to create change by selling face masks and other merchandise for charity, and the planning of community events.
It all started one night at the dinner table in the height of quarantine. Annie explained, "I started to think about all of the children with poor home lives who were now stuck at home [during the] pandemic. I knew I wanted to do something to help during [this] unforeseen time." 
After doing some research, Annie learned about Save the Children's Coronavirus Response Fund, and immediately knew she wanted to contribute to this organization. In just 24 hours, after creating and selling her first batch of cotton face masks, Annie raised over $2,000 for this charity! From that point on, Annie expanded her charitable endeavors by adding more styles and sizes of face masks, and formally naming her pet project — Power of Blue. By May 12, 2020, Power of Blue sold almost $5,500 worth of masks, and by June 2, just six weeks after starting the business, Power of Blue raised approximately $8,000 for charity. In addition, Power of Blue further raised $1,093 for NBCDI (National Black Child Development Institute) in support of the Black Lives Matter Movement, and then later donated 240 ponchos for frontline workers at Jefferson Hospital. Since then, Power of Blue has partnered with various other charities, such as The Sunshine Foundation, PowerMyLearning, and Toys for Tots. 
In the beginning of November, Power of Blue held its first event, a virtual 5k, which was a major success! During the month of November, all profits went to The Sunshine Foundation, a national wish-granting organization that helps make dreams come true for children who have critical illnesses and are exposed to poor living conditions.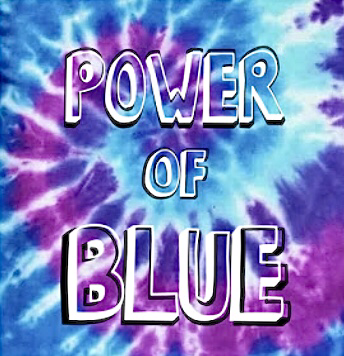 In December, Lower Moreland High School held its first-ever virtual Mini-THON, and Power of Blue had the pleasure of being a part of it, collaborating with Thon captains and creating new Thon mask designs. In addition, all Power of Blue masks and merchandise profits from the months of August and September were donated to Mini-THON.
When asked about her experience, Annie said, "Being able to collaborate with one of our school's biggest fundraisers was so amazing, and we are so grateful to announce that the Power of Blue x LMHS Mini-THON project raised almost 2,800 dollars FTK!"
For most, juggling both a successful non-profit company and the pressures of school would seem nearly impossible, but for Annie, this is not the case.  "I love being busy and having a schedule. But when it comes to planning meetings and packaging orders, I definitely have to tell myself to switch gears and do school work," she revealed.
Annie's success and growing platform show that with dedication and hard work, anyone can make a positive difference, a message that is incorporated and amplified through Power of Blue's Teen Ambassador Program, which gives teens the platform to speak out and create meaningful change. Currently, Power of Blue has approximately 70 ambassadors throughout the U.S., and is looking to recruit additional, passionate teens who want to spread awareness and help people in need. Power of Blue ambassadors are separated into the following four committees: advertising; recruiting; event; and volunteering.  To become a Power of Blue ambassador, you must be a high school student, active on social media, and committed to raising money and helping others in need.  If interested, you can apply through the Ambassadors Google form on thepowerofblue.org, and make sure to follow @powerofblue_ on Instagram for further information and updates.
Post-pandemic, Power of Blue plans to organize in-person events for community involvement, create more volunteer opportunities for teens, and bring all of its ambassadors together in person. 
Upcoming Events:
"Virtual storytimes" will start in December, where Power of Blue ambassadors post videos of themselves reading children's books, which will be available for download on the Power of Blue website, and also accessible on its official Instagram IGTV. The goal of this upcoming project is to create a fun and easily accessible way for children to receive bedtime stories.
This is just the beginning for Annie and Power of Blue! As Annie knows, in times like these, it is important to rally together as a community and look out for one another. It can be as simple as supporting an existing charitable organization, such as Power of Blue, or if one is as ambitious as Annie, creating your own non-profit business, because one person can truly make a difference.