The 2023 Met Gala: Vintage Chanel Makes a Comeback
Every year, I look forward to sharing my harsh opinions on the Met Gala's best and worst dressed. 
Judging from Doja Cat alone, who came dressed as Karl Lagerfeld's real-life cat, I think it's safe to say that this year's Met Gala had no limits. Seriously–Jared Leto was dressed as Choupette the Cat.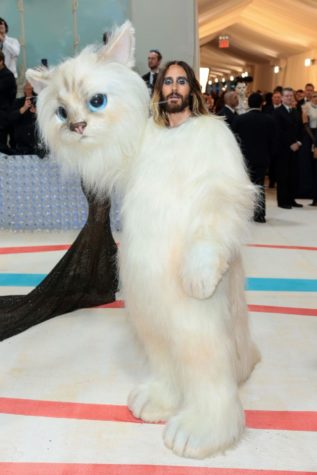 Jared Leto as Choupette the Cat | Source: CNN Style
Since the Met Ball's theme was honoring the controversial designer Karl Lagerfeld, there was a common theme of the standard black and white Chanel, as well as the iconic vintage Chanel that made a comeback for this runway.
For her debut on the carpet, K-pop group Blackpink's Jennie wore a white mini-dress designed for the 1990 Chanel fall/winter line. Jennie, from the K-pop group Blackpink, showcased her Korean culture with her braided headband look. I loved this simple, classy look and cannot wait for her future appearances at the Met. 
Jennie Kim | Source: People
Dua Lipa caught all of us by surprise with her enchanting, stunning dress, designed by Lagerfeld himself for the 1992 fall/winter collection. The 27-year old pop star accessorized with a 100-carat necklace, estimated at a whopping $30 million.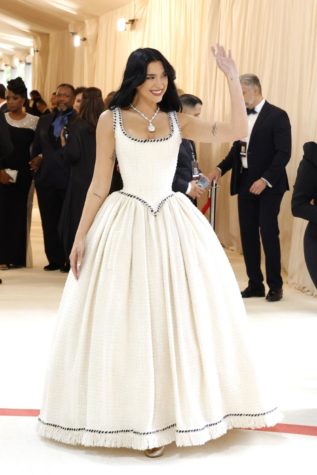 Dua Lipa | Source: Cosmopolitan
The star of Moulin Rouge, Nicole Kidman, graced us by re-wearing her 2004 Chanel Haute Couture gown from the Chanel No. 5 perfume campaign. With this classy, on-theme look, she brought nostalgia and beauty to the carpet.  
Nicole Kidman | Source: Insider
Academy award-winner Penelope Cruz, a co-chair for the 2023 Met Gala, wore a gorgeous Chanel ball gown with a sparkling veil.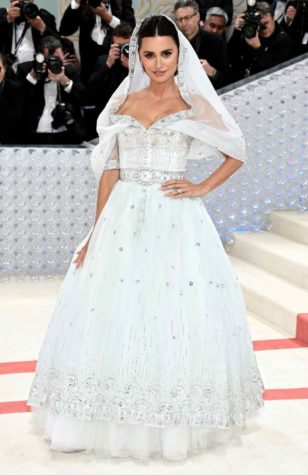 Penelope Cruz | Source: People
Gisele Bündchen walked confidently along the carpet, trailed by a long, feathery cape. She had worn this Chanel creation before, for the Harper's Bazaar Korea photoshoot in 2007. After the split with Tom Brady, this angel-like look was definitely better than revenge.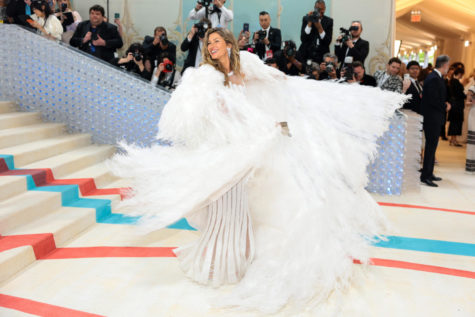 Gisele Bündchen| Source: Vogue
One of my personal favorites for the carpet this year, Margot Robbie wore supermodel Cindy Crawford's dress from the 1993 Chanel fashion show. Margot's chic look made quite an impression, and we cannot wait to see her in the Barbie premiere this upcoming July.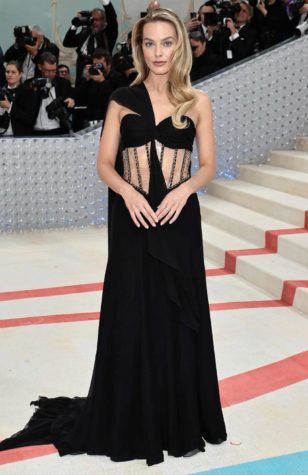 Margot Robbie | Source: People