Java Jam Showcases Musical Talents
In the midst of winter, it can be easy for students to fall into a slump of boredom and burn out. However, fun activities like Java Jam help boost the mood and build community at Lower Moreland. At Java Jam, students and teachers alike who enjoy playing music are encouraged to perform.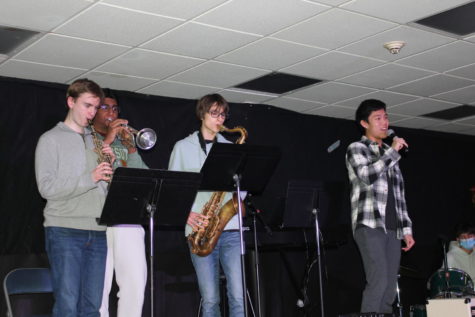 This year, with the help of fairy lights, multicolor projectors, and blackout curtains, the cafeteria was transformed into a fresh music venue with a beautiful stage. This was also the first year since Covid that the event was able to return to its usual location in the cafeteria. A number of different songs were performed by the musicians; from pop to jazz, and solos to bands, the audience was able to experience a variety of musical styles.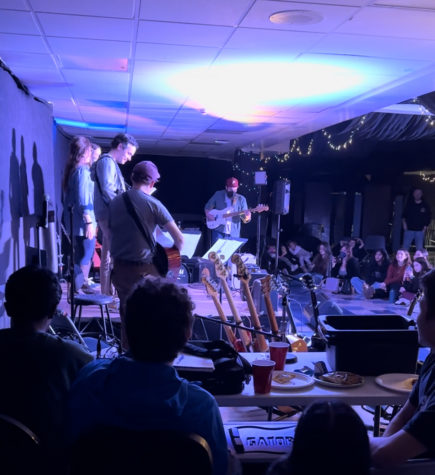 As a person who attended the event this year, I strongly recommend going to Java Jam. Viewers can enjoy spending time with friends, eating some tasty snacks, and relaxing in a colorful ambience while listening to amazing music. The greatest thing about Java Jam, though,  is that anyone can be a performer. You don't need to be in Band, Choir, or Orchestra to perform, and this is a great event for students with musical side hobbies to showcase their talents. I really enjoyed watching my friends and fellow classmates play instruments and sing, and if you like music you should definitely consider attending Java Jam next year!