Mascots or Monsters? A List of the Top 10 Scariest College Mascots
As college fever begins to occupy the minds of LM seniors, I find it only appropriate to discuss a matter of importance during this treacherous stage in a 12th grader's life: college mascots. Fun characters designed to bring excitement to students for the sake of their school. We all love them! Or do we? Here is a list of the top ten scariest college mascots. If your dream school is on this list, do not apply.
Oski the Bear – University of California, Berkeley.

This mascot looks too friendly and too welcoming. Something about the wide, no-teeth grin scares me even more than the brand new sweater that he just purchased on teacherclothing.com. In my next encounter with this furry friend, I will be sure to stand farther away than his hairline. I pity the next person who tries to take this bear's porridge.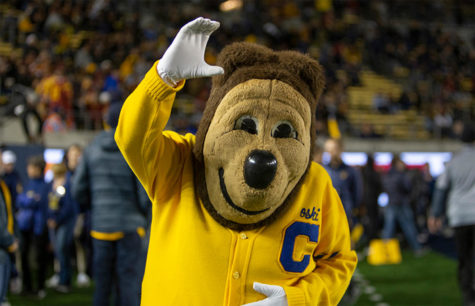 Nittany Lion – Penn State University. I

know how controversial this opinion is, but that does not take away from how lifeless this mascot looks. The eyes are reminiscent of the gumballs on a SpongeBob ice cream bar from a random truck off the street. This mascot is even more frightening when looking at how malnourished and frail it is. I can't tell if it is going to take a picture with me or swallow me whole.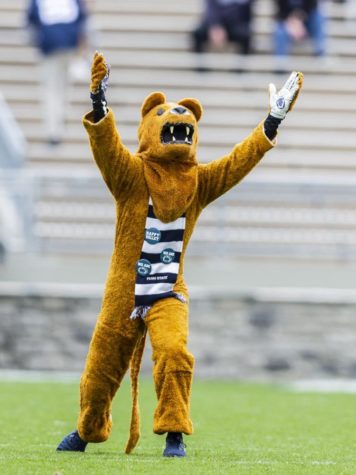 The Tiger – Clemson University.

I can't tell if this tiger is trying to get the crowd excited or looking for easy prey with those bright, beady eyes. I think it might be safe to say that I will not be eating Frosted Flakes for a while after writing this.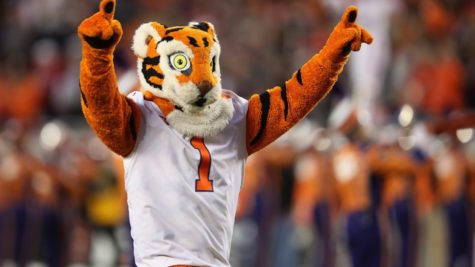 Amos the Greyhound – Moravian University.

This mascot is not the scariest on the list, but the thought that it could knock me out with those huge biceps is enough for me to unsubmit my application. This dog looks as if it belongs more on the streets of New York City than on a basketball court. 

Pistol Pete – Oklahoma State University.

Too Realistic. The concept of a cowboy is cool, especially for a southwestern state like Oklahoma, but the shiny plastic face with wrinkles, stubble, and a mustache screams Texas Chainsaw Massacre. The farther you stand the better, but be wary because the closer you get, the stench of stale Doritos and sweat is sure to follow.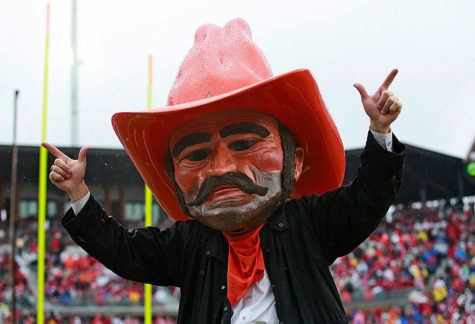 Billiken – Saint Louis University.

This Walt Disney Studios reject is way too creepy. Maybe stirring up student spirit is not a good fit, and this alien-like character should try its luck at an audition for a role in the new Coneheads movie.With a nose to rival that of Voldemort, it is safe to say this

thing

is something straight out of a nightmare.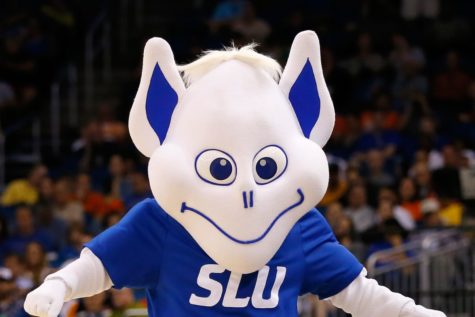 WuShock – Wichita State University.

Although updated to a less frightening version, this mascot, in all of his string cheese glory, is nonetheless horrifying. This mascot's haircut is almost as bad as the Shocker's men's basketball record. Almost.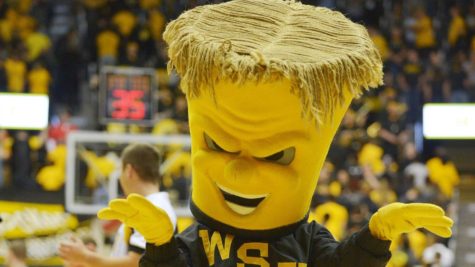 Friar Dom- Providence College.

Simply said, this mascot does not look human. If you looked up "botox" in a dictionary, this guy's face would most likely appear. Nothing gets a student section more riled up than a dude in a robe! I feel bad for the food that gets put down that deep, dark abyss of a mouth.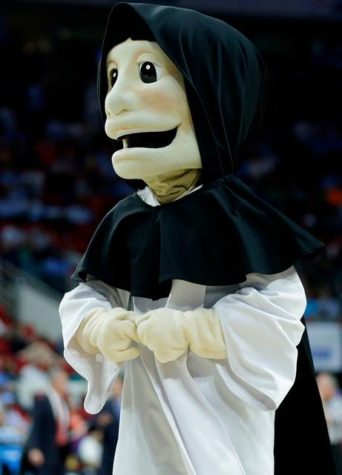 Tree(s) – Stanford University.

Have you ever been told by an adult to not go walking in the woods by yourself? This is why. If YouTube sensation Miranda Sings held even the slightest bit of relevance today, she would be appalled to see that a bunch of plants stole her style.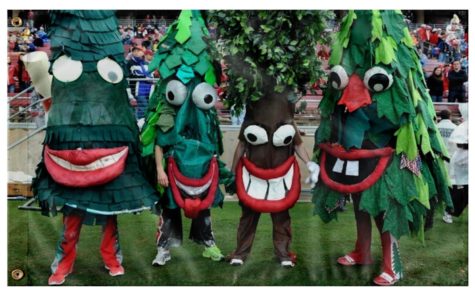 Purdue Pete – Purdue University.

Trying to imitate a human face with fiberglass will never go well, but stare into those deep, satanic eyes for just a little too long and you'll find yourself in a dark place.