How To Deal With Spring Stress
Spring has finally sprung! With the arrival of this beautiful season, though, comes some not-so beautiful stressors, as the AP tests, SAT, and finals are all looming around the corner. Teachers are rushing to finish curricula, and spring sports are in full swing. While this may seem incredibly overwhelming, it is important to remember that you are not alone. Your peers and classmates are all going through the same things, as well as high schoolers across the world. You may be asking yourself right now how you can deal with the stress that the final months of the school year bring. Keep reading! Here are some proven methods to help you get rid of your spring stress.
Self-care
Self-care can come in many different forms. Whether it is hanging out with friends or family, watching your favorite movies or television shows, or pursuing a hobby, cutting out time to do the things that make you happy is crucial during a period of stress. These things will make you naturally work faster, giving you something to look forward to, and will act as earned rewards for hard work, training your brain to work harder, and therefore receive positive reinforcement. One important thing to remember is that taking a break means taking complete time off from what you were doing. Take good breaks to do what you enjoy doing, or the break will not serve its purpose. The effects of the needed time off will not be reaped if you are still stressed during it. 
Sleep
According to the CDC, high school-age kids should be getting 8-10 hours of sleep per night. The national sample states that 72.7% of students are not in this range. Sleeping is crucial, providing us with more energy, boosting our mood, and helping us retain knowledge accumulated throughout the day. Many students spend hours at night cramming before bed, which in turn cuts into their sleeping time. Stop! This is not helping you as much as you think it might. Instead, take short naps in the late afternoon. Sleepfoundation.org says that taking a 6-minute nap after studying can improve your memory of content by 11%. Napping is scientifically proven to improve memory, showing how important it is to sleep at night instead of cramming for "just five more minutes." Fight that urge, and just go to sleep. Cutting down on caffeine intake throughout the day will also help you sleep at night, so take note, avid coffee drinkers.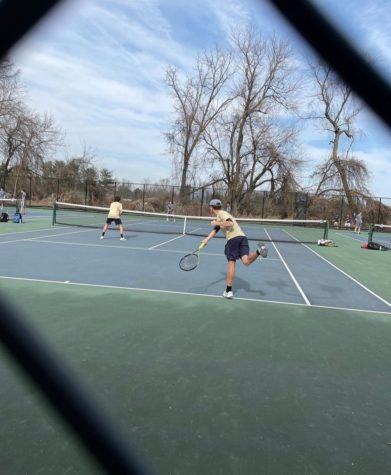 Exercise
Exercise will not only provide a productive break from working and studying, but will also increase your mood and decrease your stress levels. According to the Harvard Medical School, "Exercise reduces levels of the body's stress hormones, such as adrenaline and cortisol. It also stimulates the production of endorphins, chemicals in the brain that are the body's natural painkillers and mood elevators." Any type of exercise will work: Walking, running, biking, stretching, or playing your favorite sport. Each of these activities will clear your mind and cut out the guilt felt when pausing school work. Productivity can come in many different forms, and being active will help you a lot more than it might seem.